Pricing Menu
45-minute session: $75
60-minute session: $100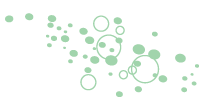 90-minute session: $145
120-minute session: $195
Gift Certificates available in any amount
What type of massage should you book?
Swedish Massage- The perfect treatment to soothe away all that stress! This massage is ideal for relaxation and pampering. This therapy focuses on increasing circulation, promoting lymphatic flow, and stimulating the "rest-and-digest" aspect of your nervous system.
NeuroMuscular Therapy- This is a fantastic way to address muscular imbalances that cause pain, poor posture, and a lack of range of motion. NMT is a clinical massage, using techniques that are meant to address the whole muscle, and muscle groups as a whole, as well as the neuro-muscular junction.
MyoFascial Therapy- This very unique treatment is directed at the connective tissue of the muscles. This tissue does not heal as quickly as muscle tissue, therefore it can greatly benefit from specifically tailored massage, increasing blood flow and reducing pressure on nerves and joints.
Manual Lymphatic Drainage Massage- This is also known as lymphatic massage. It is a treatment designed to promote lymphatic flow, increase immunity, and decrease toxicity. After this treatment, the body is better able to absorb clean water and healthy food. This very gentle technique does not address the muscles directly, but is a very relaxing therapy.
Massage for Cancer Patients- This technique is designed to help patients through most of the stages of cancer treatment and management.
Pre-natal Massage- Massage can be fantastic to soothe the pains and discomfort during the 2nd and 3rd trimester. I am specially trained in this technique and can provide a safe and effective treatment for the mom-to-be!
Sports Massage- During a session of sports massage therapy many techniques will be employed, like range of motion exercises, deep tissue, myofascial release, and stretching. It is an envigorating massage and is perfect to follow an intense workout!
Postural Assessment- This is a great pre-massage consultation with your therapist that will help you both recognise your skeletal alignment and muscular patterns!
Geriatric Massage- This special field of massage therapy is tailored to accommodate the specific needs of the geriatric population.
Raindrop Therapy- This technique take about an hour, and it includes 9 different types of oil and hot towels. It is incredibly relaxing, but also deeply therapeutic. It can be well suited to anyone who is having digestive issues, trouble sleeping, difficulty relaxing or who is in chronic pain. It also can relieve the inflammatory burden. There is a $25 additional charge for this service.
Kinesio taping- This can be included during a massage session, or as a stand alone appointment. Erika uses RockTape to relieve nerve pain, correct muscle imbalances, reduce swelling and more! There is an additional charge that depends on how much tape will be applied.
Prices are for office visits only, please call for home or office visit pricing.
Click here to see all office policies.
Erika Schuhmann | 469.831.5133 | erika_schuhmann@yahoo.com | MT102894